Discover more from Ultiverse 🪐 🥏
The blog with updates from the wider Ultiverse. Basically the Ultimate Media Company. We write about ULTI.TV, ULTILEAGUE, Finfina.org and other (future) grass roots Ultimate (tech) initiatives. Stay up to date, join the conversation and share our posts fr
Over 1,000 subscribers
Fan FAQ for the showcase
Here's the answers to most of your questions as a fan
We have campaigned around Europe, we have talked to federations, clubs, teams and players and we found 6 brave teams that wanted to join us for the showcase!
We would love for you to get behind one of these teams. You can do that by buying one or more memberships, for only €10.
What's a membership?
A membership is basically a season pass. Members get game content and voting powers in a season.
Fans like you can become members by buying a one time membership. Fans love Ultimate or they love the Ultimate players/teams that want to play. A membership is a one time cost of €10.
Members are member of the UltiLeague Community. They are not members of teams.
Memberships give access to live and on-demand content in this season
(7 games 1 game weekend in total).

Members get a one time vote in certain decisions within the UltiLeague Community (specifics in the showcase, game format, etc).
Are there any other ways to get memberships?
Yes, memberships can be earned if you're a volunteer on the ground (offline) or behind your computer (online).
Memberships can also be won in our little competitions and lotteries on social media, so keep an eye on our social media Facebook, Twitter and Instagram.
How does the member voting work?
Members can vote once on decisions UltiLeague proposes. The first and most important vote is for teams to play in the showcase.
You can buy a membership on the site with the vote on a team included in the purchase.
You can also wait to see which team deserves your vote. After you buy just a membership you will get an email confirmation where you will be given a choice to vote on which team within the Online Competition you want to see play.
So we can vote teams into the showcase, anything else?
When there's important decisions to be made, members get an email (and reminders on social media) to share their opinion of a decision in a vote. There's always a deadline for the vote (usually a week), and you will receive the context of the vote so you can get engaged and vote quickly.
Members can vote once per decision. The more memberships you buy the more, the votes you have. Founding members have a vote that counts double, as they bought in early. ♥️
The format of the game we will have to decide with the community, because this is a league for the fans. When it affects the 'entertainment product' it's a vote for the members.
What is the 'Online Competition'?
The Online Competition is a way for teams to earn your fandom.
The goal is to make it a dense promotional race for 4 weeks, so that we get this off the ground. We need at least 200 memberships sold for each team, and by everyone involved to get this off the ground.
The competition for the teams is campaigning better than the other teams, so they get that spot in the showcase. This is the timeline, and it's subject to change.
Start of the Online Competition, September 18th

Liveshow #1. Releases of shirt designs and Disc competition, September 26th

Liveshow #2. Galaxy point, "what's the half time score?" October 3rd

Liveshow #3. Universe point, "who's about to win?" October 10th

End and announcements of winners. October 18th
How is the team I voted for doing?
Get updates on our Instagram stories, Facebook, Twitter and YouTube liveshows. Also, follow the the team social media, they will re-share the statistics too.
What is the money used for?
All the money is directly spend on organising the league, moving the players and crew to the game weekend location. We're trying to make this cost neutral for the teams and players so that they can do this all for you, the fans! Indirectly everything we do is spent on growing (mixed gender) Ultimate, according to our principles.
What happens if the team I voted team doesn't make the showcase?
You will still a member of UltiLeague that grows Ultimate. You can pledge your allegiance to another team you like and you will make the whole project happen. Also, you continue to be able to watch the games.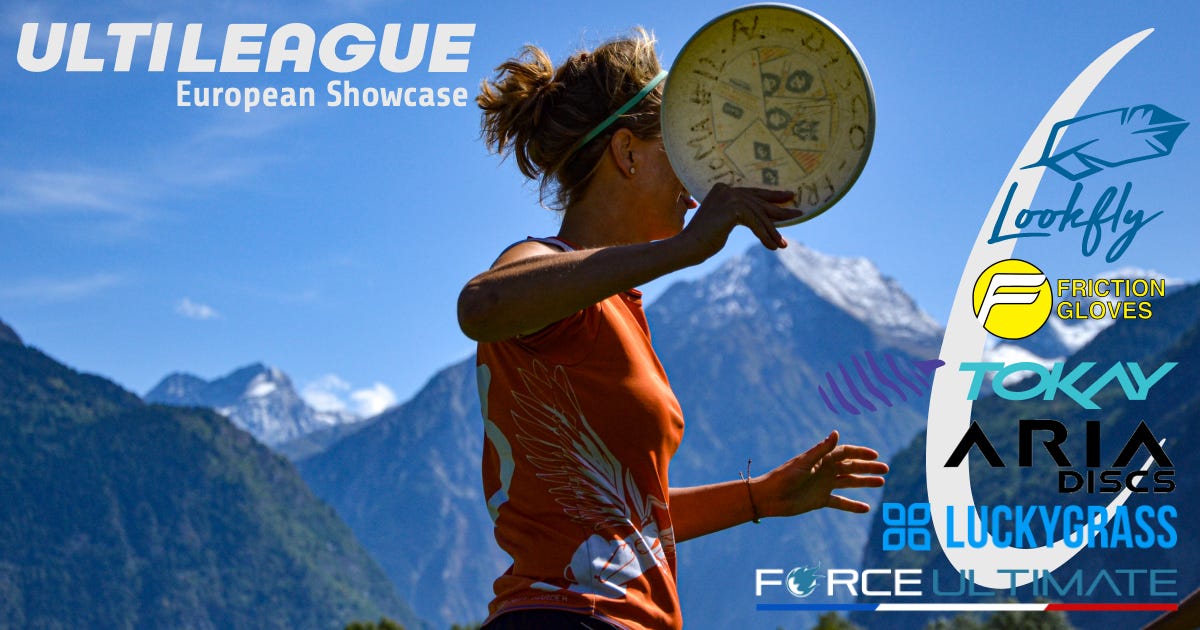 What are the disc/shirt/shoe/glove/swag combo deals?
We partnered up with Ultimate brands, because they are pretty dependent of player revenue right now, to make sweet deals for the fans. This way they can make some money in this challenging economic climate. Keep an eye on this page for new deals being released.
When you buy a shirt, it includes the vote to the team shirt belongs too.
Yay! How do I vote when I bought a disc/shoe/glove?
Check your email after your purchase with one of our partners, they include a link to vote on your favorite team. If not, send us an email or message on Facebook or Instagram.
What happens if corona causes that no team or player can travel at all this year?
Then we'll extend the Online Competition by adding some game mechanics. From our safe homes we can compete in a way that supports new and exciting ideas in Ultimate. Then we'll use the funds to organise the showcase in 2021.
Can I part of this in other way than being some way or form?
Yes please, you're not alone, what we're doing is a community effort. We share these "external memos" to more than a thousand people that joined us in their way. You can part of this too be subscribing here below. 👇
If you have any additional questions you can raise them here in the comments, I will then answer and add them to this list if it makes sense.