Discover more from Ultiverse 🪐 🥏
The blog with updates from the wider Ultiverse. Basically the Ultimate Media Company. We write about ULTI.TV, ULTILEAGUE, Finfina.org and other (future) grass roots Ultimate (tech) initiatives. Stay up to date, join the conversation and share our posts fr
Over 1,000 subscribers
This will be your last chance to get Founding Memberships
Founding Memberships have not one vote but two votes! ✌️
We are changing things up a bit. Here's the update!
We want to thank all the people that bought a membership so far. You believe in our idea and project, that means that you trust us with your money and that's awesome! Thank you!
From February and on you can sponsor a country on country page. This page shows the competing cities, the top 3 cities where players applied from. By sponsoring you get one vote on the city where the team will be from. 🇧🇪 🇷🇺 🇵🇱 🇮🇪 🇦🇹 🇮🇹 🇩🇰 🇱🇻 🇫🇷 🇳🇱 🇩🇪 🇨🇭 🇬🇧 🇸🇰🇸🇪
As of now 124 Memberships have been sponsored of 16 cities. Existing Founding Memberships in a city, will be converted to a country Membership. You will be able to vote on which city will compete in getting a team from February and on.
For example if you bought a Founding Membership in Stockholm, your membership will be converted to a Swedish Membership. With this new membership you get a vote to have a team in for example Gothenburg or Örebro, instead of Stockholm. Existing Founding Memberships get two votes, and the Memberships have one vote.
Here's the timeline:
January is the last time you can buy Founding Memberships; that means double the voting power!

Memberships bought in February on the new website get one vote.

The first votes on decisions in the League and teams will be in February, March and April.

Additionally, with this update in February, we will enable the use of PayPal, Google and Apple Pay for sponsors. This way more people can get in on the action.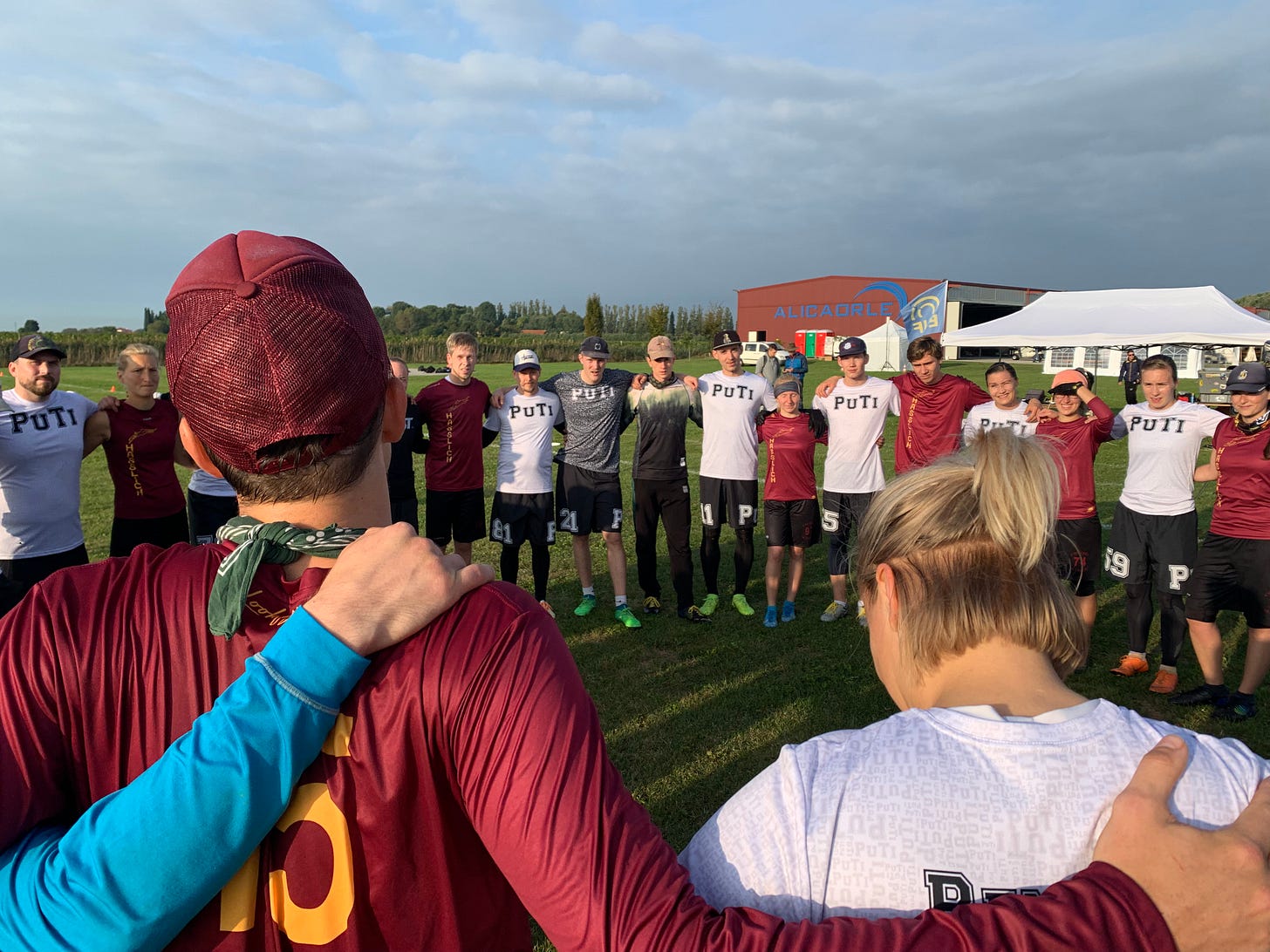 Didn't you see this coming? This has been forecasted in the podcast interview Mike and Milan did with UltiWorld 😏.
‍Contact us if you want be in charge of a country page. We will contact the people that applied as a coach and members from countries that are interested to help us.
Questions? Let us know in the comments of the Facebook post or throw us a private message!
Go to the homepage to get your last Founding Memberships.
Originally posted on the UltiLeague blog, written by Milan.