Discover more from Ultiverse 🪐 🥏
The blog with updates from the wider Ultiverse. Basically the Ultimate Media Company. We write about ULTI.TV, ULTILEAGUE, Finfina.org and other (future) grass roots Ultimate (tech) initiatives. Stay up to date, join the conversation and share our posts fr
Over 1,000 subscribers
What would YOU put on a disc?
Presenting the Disc Design Competition!
For the start and showcase of our league, we partnered with Aria discs to do something creative people would like!
We're asking you, the community, to come up with designs for a disc! If your design is a top 3 design in email votes, your disc will be printed! If your disc is printed, you win 10 memberships for the league, and you'll get a few discs!
When the first designs come in, we will start selling discs with memberships. This way the online competition can become even more heated up!
We aim to distribute discs to kids through clubs, schools and organisations so they can start playing.
So get your creative juices flowing and share your designs with the world!
If you're not feeling visually skilled or particularly design-y, share your ideas in the comments and maybe someone will make it!
Some other ideas for designs
Something related to UltiLeague maybe? 🤟ha ha

Make a disc for/with a team that is in the showcase!

Make a disc for a (mixed) team that you want to see in the next UltiLeague season

Make an amazing graphic or illustration (should be yours, or your to use), or reuse or remix or meme an existing design.

Something that reminds of this amazing year 2020, like a time capsule disc

An invite to start playing Ultimate, in any language, for anyone.

Anything really!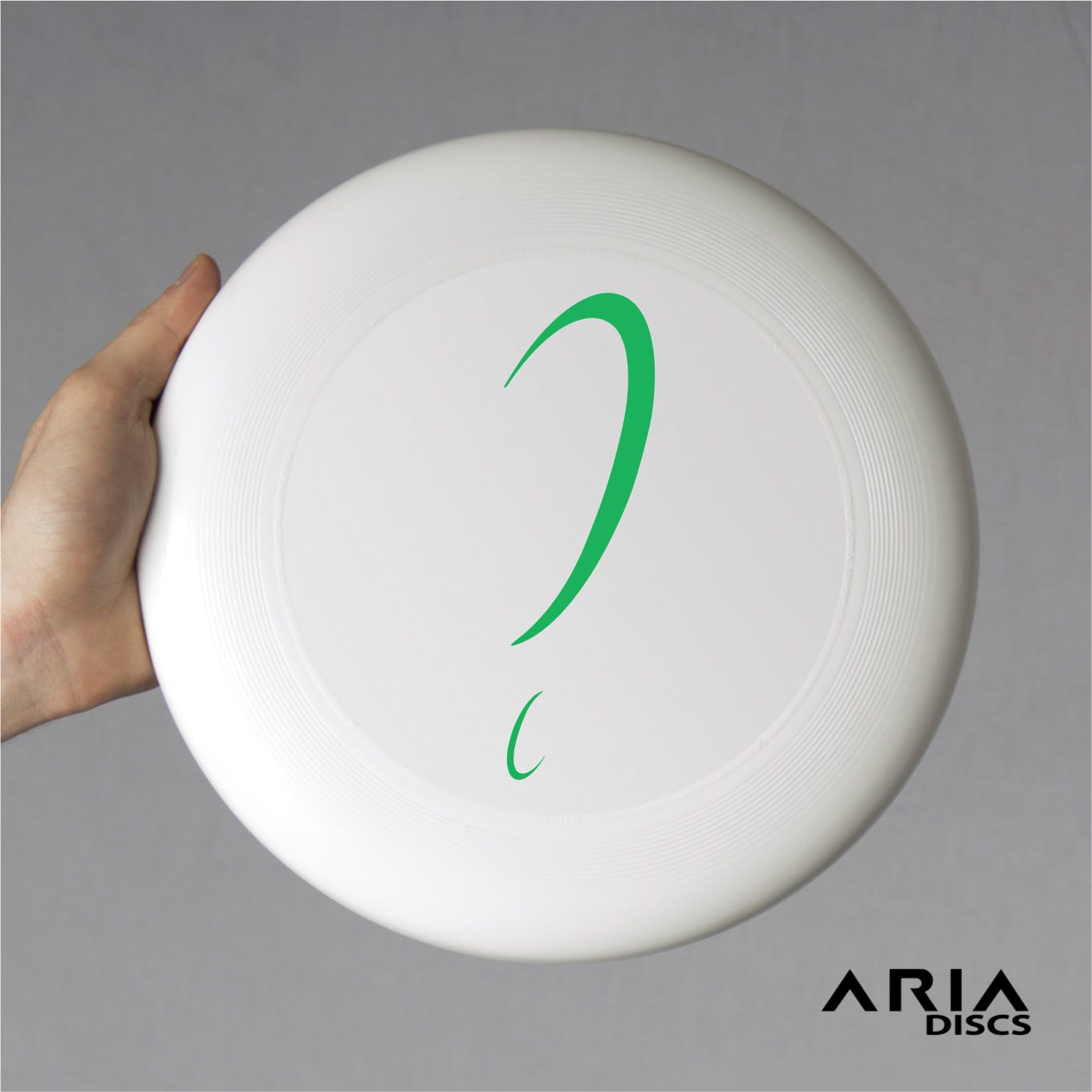 Rules and guidelines
Everyone can submit their disc design, you can submit multiple designs! You can use this template.

Make it timeless, but limited edition, you know, best of both worlds…

Share your design through this form and within the template

Include UltiLeague somewhere, but that's not mandatory. Use our look and feel.

After at least 6 submission we'll publish a page where the disc designs are presented with a voting system.

Top 3 voted designs will be printed (maybe more, let's see how big it gets) and the winning designers get 10 memberships each and gets a bunch of discs.

Discs will be sold for about €25 (Excluding delivery) and will include 3 UltiLeague memberships.

Deadline is the online competition (which may be extended, who knows)

Tag Ultileague in your shares, we'll share it. Tag Aria in your shares and maybe they will share it.